East West Pop Up, Art in the Park and Art After Dark, Red Daisy has been busy this summer.Ever been to a "Pop Up Shop"? 
These gems are an interesting new shopping phenomenon. Intentional shops that literally "pop up". Reminiscent of the "dance rave" but without the glow sticks; they often show up in industrial districts downtown or warehouse spaces. Sometimes you see them in the same venue week over week but often, in different locations, with different artists each time. A truly new and unique shopping experience. 
We got the chance to participate in our first this summer and I would definitely recommend it, whether as an artist or as a shopping enthusiast.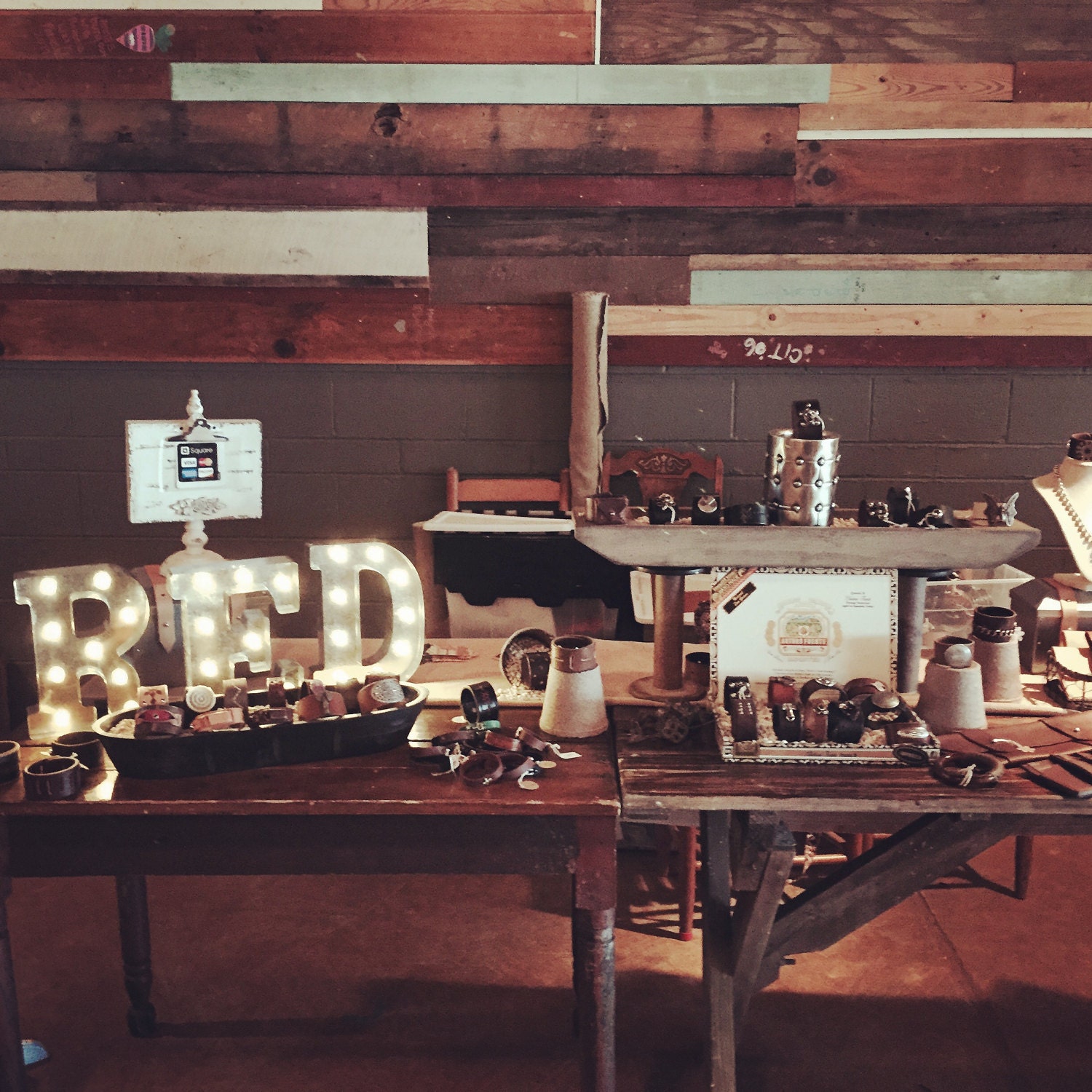 East West Pop Up Shop Sunday Market http://www.eastwestpopupshop.com/#our-shopBlue skies and warm thick fresh air, it's our slow southern summertime, right? Did I say slow? Nope not really slow at all, summer means that Red Daisy has been burning up the art festival season here in Asheville, NC. 
Our art festival season runs June to October, which is our chance to get out and meet visitors to our amazing city. Our favorite shows for June and October are right in downtown Asheville's Pack Square. We love being a part of the Art in the Park community.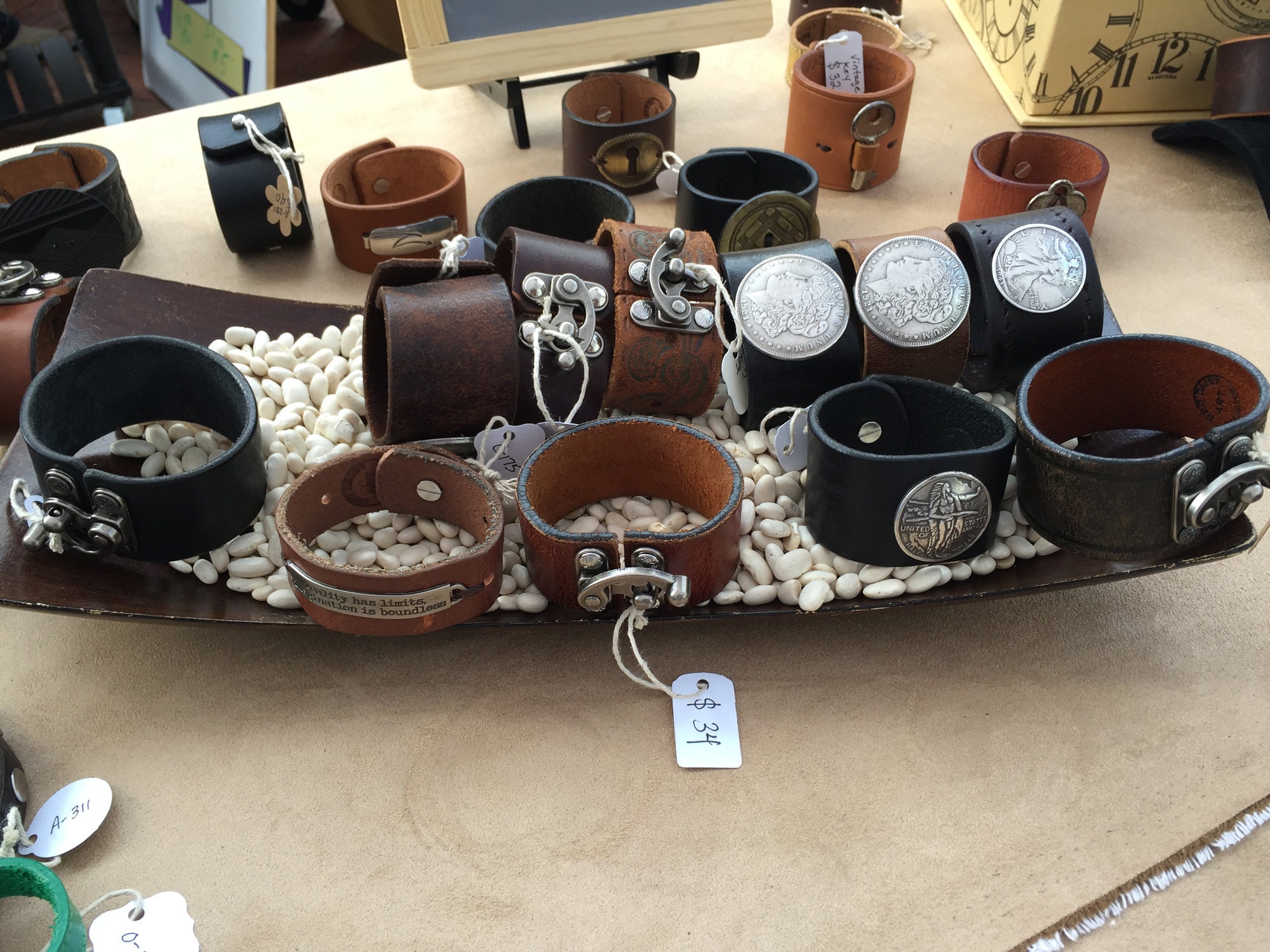 Art in the Park 
http://www.ashevilleartinthepark.com/Living in TN for years, I spent many a summer day at Dollywood. I remember Dollywood often having artists and crafters demonstrating their work throughout the little shops. And as an adult, visiting New Orleans, the incredible painters, street performers and artists gathered around Jackson Square. People enjoy seeing artists demonstrate their craft. 
Red Daisy had our first chance to do a true demonstration and participate in Art After Dark in Waynesville, NC this summer. Robin worked on hand sewing a wallet and I burnished the wallets as she completed them. We really enjoyed meeting locals and talking about the creative work that we love.
Art After Dark Waynesville, NC http://www.waynesvillegalleryassociation.com/art-after-dark/Robin hand cut and is now hand stitching a leather wallet.