After moving from Nashville, TN to Asheville, NC in 2013, we got ourselves settled in this gorgeous mountain town and then pursued expanding our handmade business. Our first big step was getting our products into a retail space in downtown Asheville.
Our first location was in Kress Emporium carrying our handmade leather cuffs, vintage inspired earrings, necklaces and we have been carrying our line there ever since.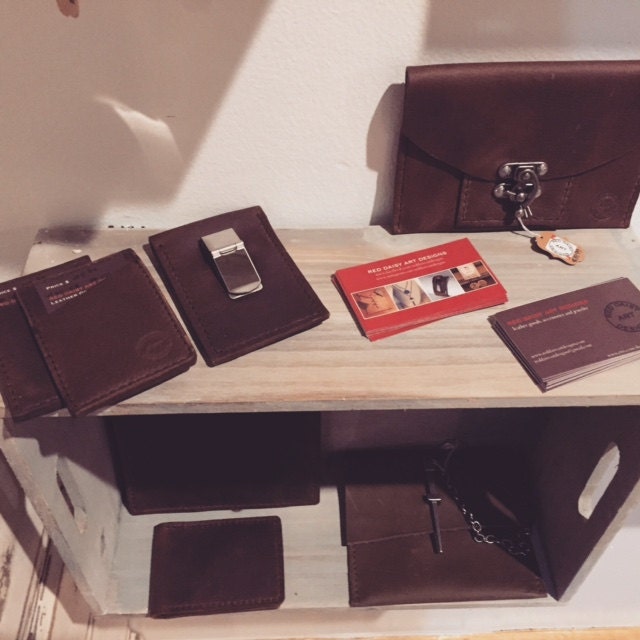 Since we first put our cuffs in Kress Emporium, we expanded our products to include hand cut and hand sewn leather goods. This includes leather wallets, cell phone cases, iPad cases, journals, clutches, dog collars, dog leashes, messenger bags, organic catnip toys and much more. But unfortunately, our Kress space is a free standing jewelry case and just doesn't have space for our new products.That's why we are excited to have expanded our handmade leather goods line into the new Kress Emporium II.
Kress Emporium recently expanded their retail space downtown and opened a new location just a few doors down from their larger store. The space is really special and we are honored to have been included in this expansion.