Red Daisy Art Designs creates unique, beautiful and functional handmade goods. In 2015, we expanded our business from unique leather cuffs which we had been making for several years, into multiple new types of products.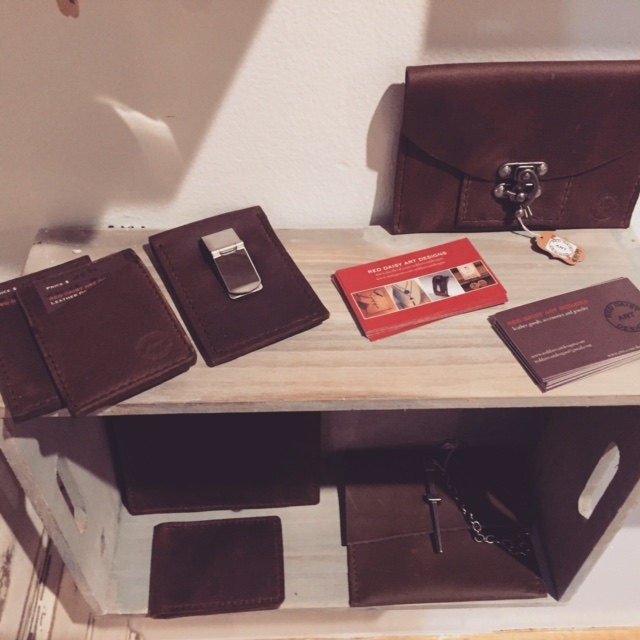 We now create handmade accessories, leather goods and jewelry.This wallet is one of our most popular designs, rugged Kodiak leather, handmade bi-fold leather wallet. 
All of our wallets are handmade, hand cut and hand stitched. We use a saddle stitch which is super durable.