What does it take to create a beautiful handmade leather bag? Great question.
When we started making messenger bags and clutches last Summer, we realized that it was truly an art to create leather bags. We sold every single messenger bag we took to an art show last year.Each bag starts with leather that we hand pick from our leather distributor.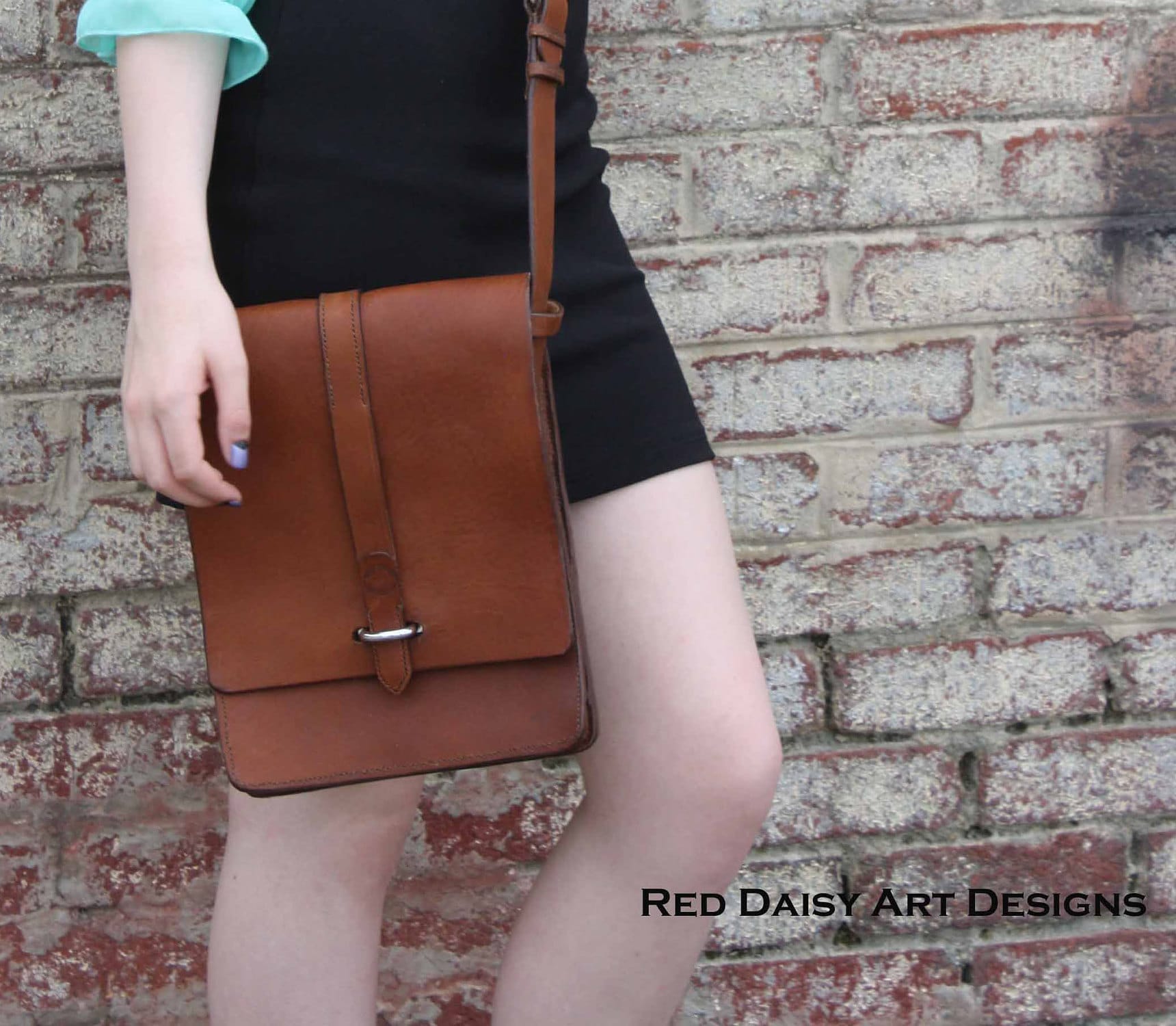 I don't know that I had ever even considered what it took to create a handmade leather bag. I had bought many over the years though, I am certain, none were truly made by hand.First, we create a pattern or design idea. We then hand cut each piece of leather for the bag, cut straps, select design elements like closures and rivets and then we are ready to sew. 
We use a saddle stitch for all our bags which is the most durable stitch, to ensure that our leather bags are both beautiful and durable.
www.reddaisyart.com
www.etsy.com/shop/reddaisyartdesigns